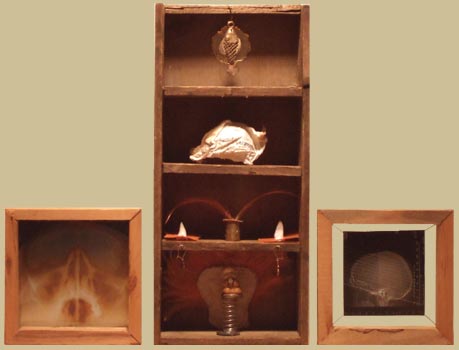 ARBEITSBEREICHE
Bildende Kunst
Performances, Ausstellungen, Videoarbeiten in u.a. Niederlande, Schweden, Deutschland, Belgien, Amerika, Russland, China.
Therapie
Kunsttherapeut in Psychiatrischer Klinik, eigene Praxis. Mitglied "Nederlandse Vereniging Creative Therapie" und "The National Expressive Therapy Association", New York.
Unterricht
Dozent Hogeschool van Utrecht, Hogeschool voor de Kunsten Arnheim, Institut für angewandte integrale Psychologie, Vorträge.
Training
Im Auftrag von u.a.: I.T.I.P., Hoofdbedrijfsschap Rijswijk,
Universität Hildesheim, Philips, Technische Universität Delft,
Police Academy of the Netherlands.